Fr.1930-F, 2003-A $1 FRN, Missing Back (1st) Printing Error, Superb GemCU, PMG-67
# 5598 [734]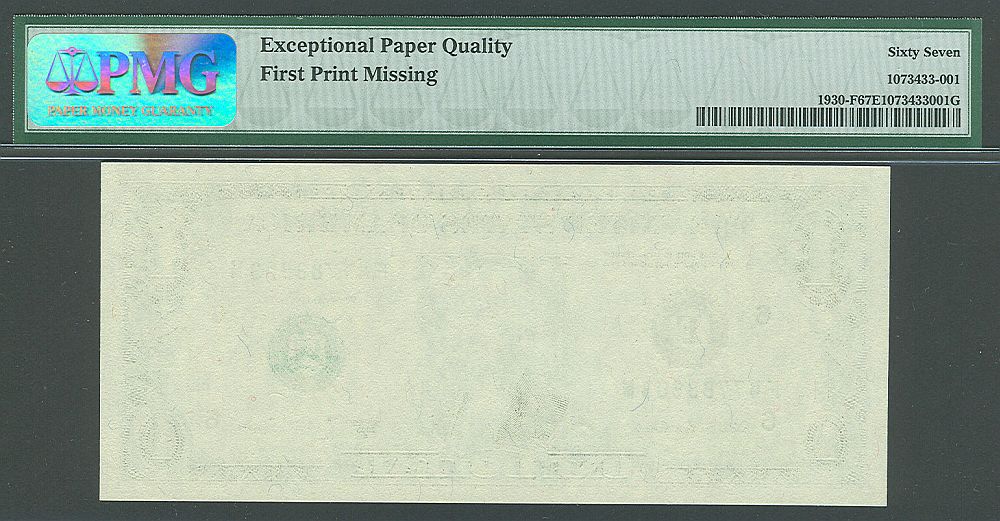 View Other Image
Fr.1930-F, 2003-A $1 Atlanta Federal Reserve Note, Missing First Printing (Blank Back) Error, F47788803M, Superb Gem, PMG-67. Very Rare! Truly Superb, with amazing embossing!

The 100% blank back error is very desirable in all conditions. A PMG certified Superb Gem example is also very rare and desirable. We have seen but very, very few in this grade among all series dates and districts. In spite of extensive research over time, we have not discovered another certified uncirculated example of the 2003A blank back error of any district. We have found only two examples of Series 2003-A notes, a PMG XF (stained) Boston and a possibly CU ("raw") Philadelphia note.
Included with this note are the consecutive "bookend" notes, F47788802M and F47788804M that, fortunately, were also saved from the pack wherein this note was discovered by an astute individual.