North Korea, P.21b, 1978 50 Won, Gem CU
# 6317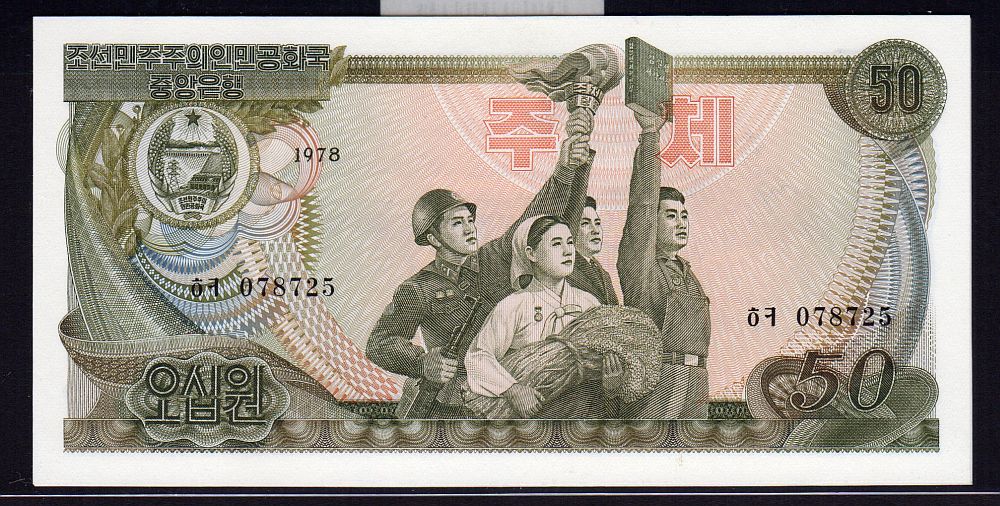 View Other Image
North Korea, P-21b, 1978 50 Won, 162 x 79 mm Paper issue, Gem CU
Front Design: Soldier with rifle; woman with wheat; man with torch; worker holding up book - Kim Il-Sung Collected Works. Black Serial Numbers.
Back Design: Samjiyon Lake; fir trees; Baekdu Mountain. Green Seal Overprint.
The notes with green seals and black serial numbers were issued in 1979 for use in purchases by socialist visitors.