Fr.1606, 1934 $1 Silver Certificate, B-A Block, Superb GemCU, PMG67-EPQ
# 5822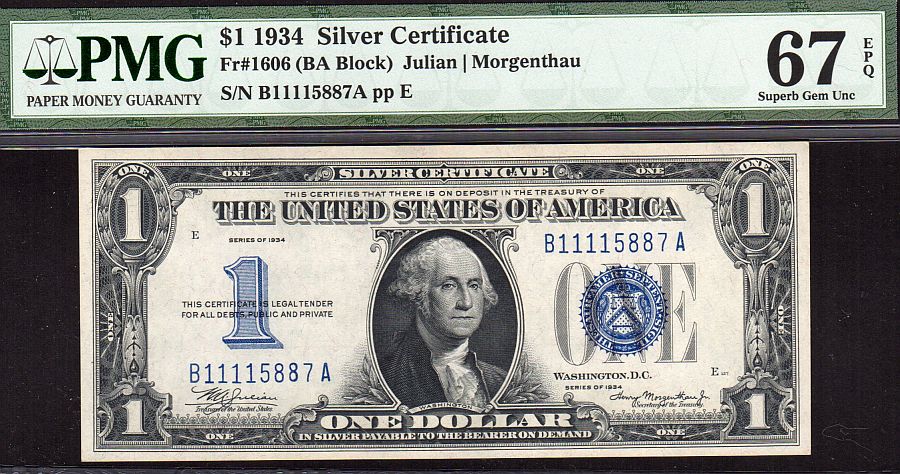 View Other Image
Fr.1606, 1934 $1 Silver Certificate, B-A Block, Superb Gem CU, PMG-67 Exceptional Paper Quality.
A very pretty note and a condition rarity. Superb 67 is the highest grade that Paper Money Guarantee has certified for the Series 1934 "Funnyback" note and only four other of this block have attained this level.
The Series 1934 bears the back design of the Series 1928. Subsequent issues starting with 1934A have the more familiar "new" design.