Fr.1272 SP, 1863 15 Cent Grant-Sherman Narrow Specimen Pair, AU & Choice AU, PMG-58 & PMG-53
# 5700 [180501GJS1]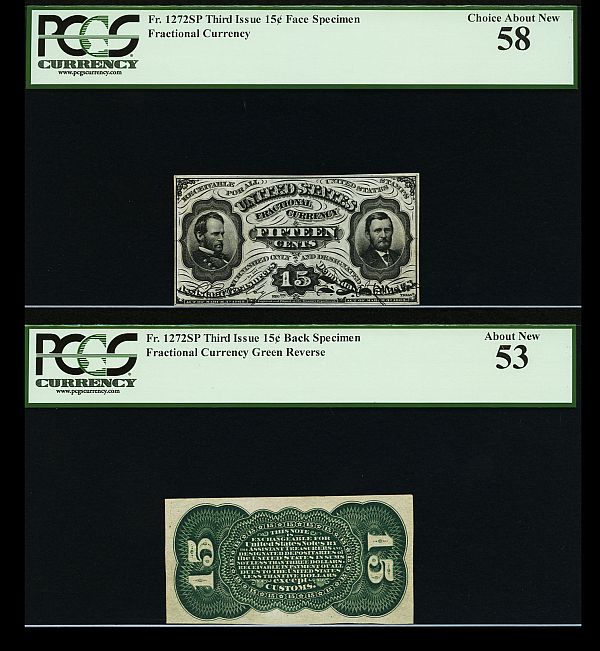 View Other Image
Grant-Sherman 15 Cent Fractional Narrow Specimen Notes, Front and Back Pair, AU.
The extremely popular front image fractional specimen note featuring the portraits of Civil War Union Generals W.T. Sherman and U.S. Grant is offered here in the Narrow Margin variety, along with a matching green back design specimen. Both are high-end AU examples certified by Paper Money Guarantee.

This set is an exceptional one. They are bright and colorful, with the appearance of GemCU notes. Especially the front example which bears the higher PMG-58 grade.