T-41, 1862 $100 CSA "Hoer" Note, November 27, 1862, VF/XF
# 5688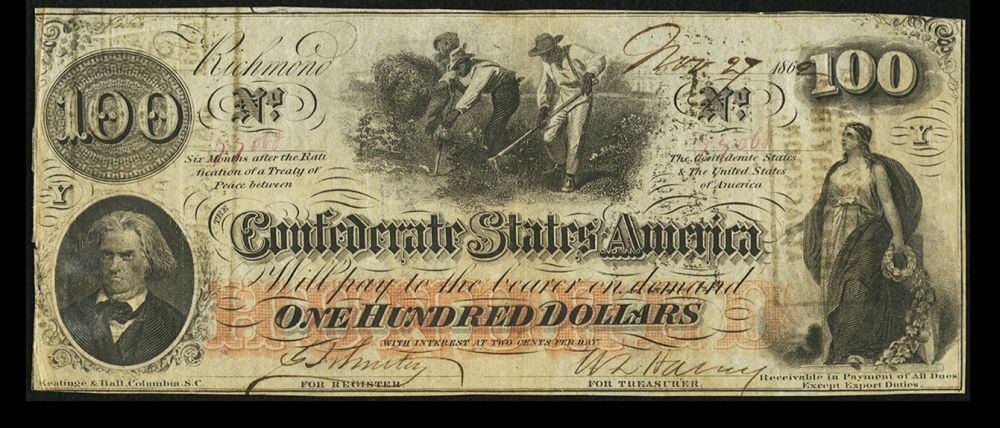 This is a sharp example of the Confederate States of America Type 41: 1862 $100 CSA "Hoer" Note, dated November 27, 1862. Although a circulated example, it looks almost as fresh as new, other than some roughness along the left side.
The note bore interest at "two cents per day" and such sums were paid out three times according to the endorsements on the back. Two bold stamps reflect interest paid at Jackson, Mississippi in 1864 and at Richmond in 1865. Prior to that interest was paid om May 6, 1863 according to a notation by hand.
There is also a large stamp of issuance from the Assistant treasurer's Office in Jackson, MS on January 15, 1863.