Elyria, OH, Ch. #438, 1st NB, Original $2 "Lazy Deuce", 6163, Fine, PMG-12n
# 5367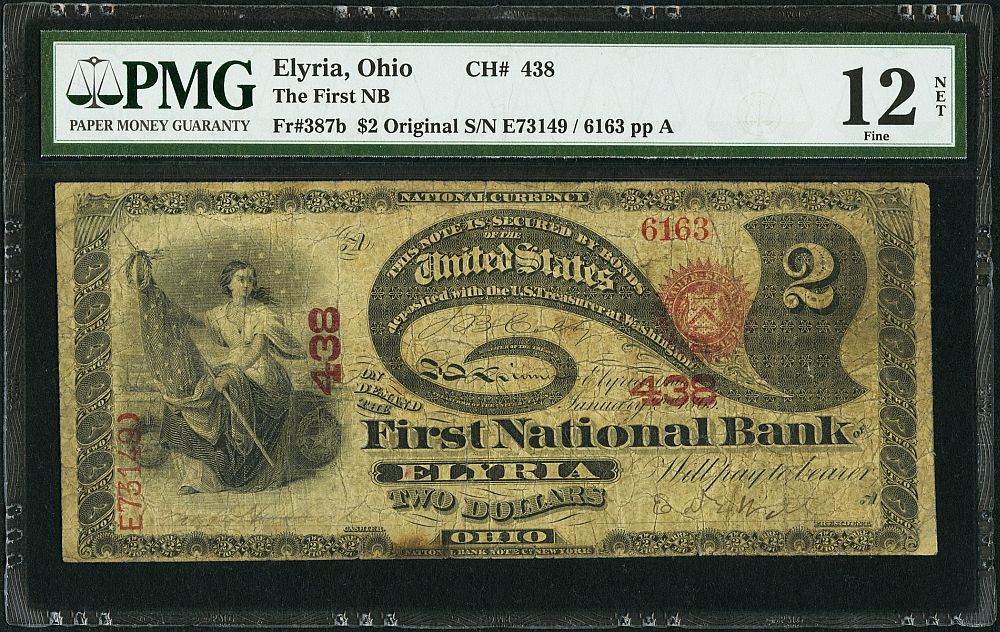 View Other Image
The First National Bank of Elyria, Ohio, Charter #438, Original $2 "Lazy Deuce", Serial Number 6163, Fine, PMG-12n (rust).
A very nice looking note for the grade, with relatively strong ink and full, legible signatures remaining. Paper Money Guarantee has certified this note with a grade of Fine, with a notation of "rust" for a very small spot of darkening at bottom center, which is not much of a distraction.
This bank operated until liquidation in 1922. It issued a very modest $288,000 from its point of charter in 1864 and had a tiny percentage of the issue unaccounted for by the government. Only nine notes, including this deuce, have reported to have survived.