PA-157, Pennsylvania Colony, John Morton Signed 2S,6d, Apr. 3, 1772, 33001, PCGS-20a
# 4421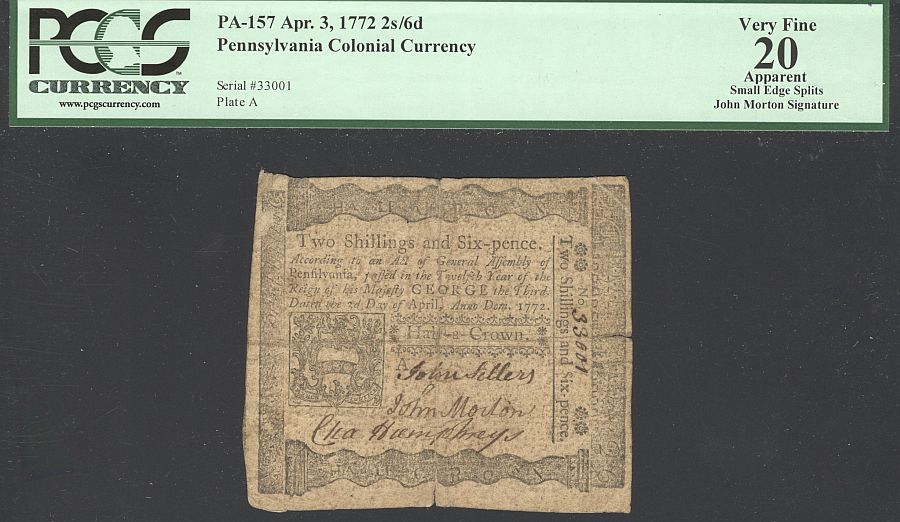 View Other Image
PA-157, Pennsylvania Colony, John Morton Signed 2S,6d, Apr. 3, 1772, 33001, PCGS-20a.
This is a Very Fine example of the "Half-a-Crown" bearing the rare and important signature of John Morton, signer of the Declaration of Independence. His signature is bold and prominent on the front of the note, an above average piece for the issue, with some minor edge splits as note by PCGS. Not noted is a museum acquisition notation in pencil on the bottom of the back, a common practice in years past.
Morton provided the swing vote that resulted in Pennsylvania joining the revolution and was Chairman of the committee that wrote the Articles of Confederation.