Central African Republic, P-15, 1985, 1,000 Francs, R.01 804482, Superb GemCU, PMG67-EPQ
# 5112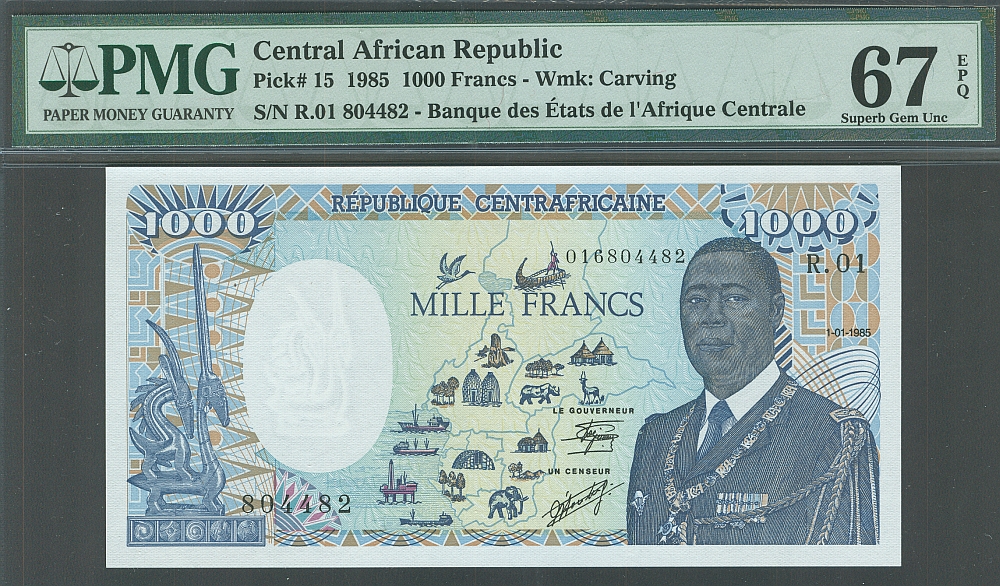 View Other Image
Central African Republic, P-15, 1985, 1,000 Francs, R.01 804482, Superb GemCU, PMG67-EPQ. One of only two notes graded at this level by PMG, with none higher.

Face Type: Carving at left, map at center, General Kolingba at right, incomplete map of Chad at top center, signature 9.
Back Type: Elephant at left, animals at center, carving at right.
Watermark: Carving.