Central African Republic, P-9, 1980-81, 500 Francs, O.5 77534, GemCU, PMG66-EPQ
# 5118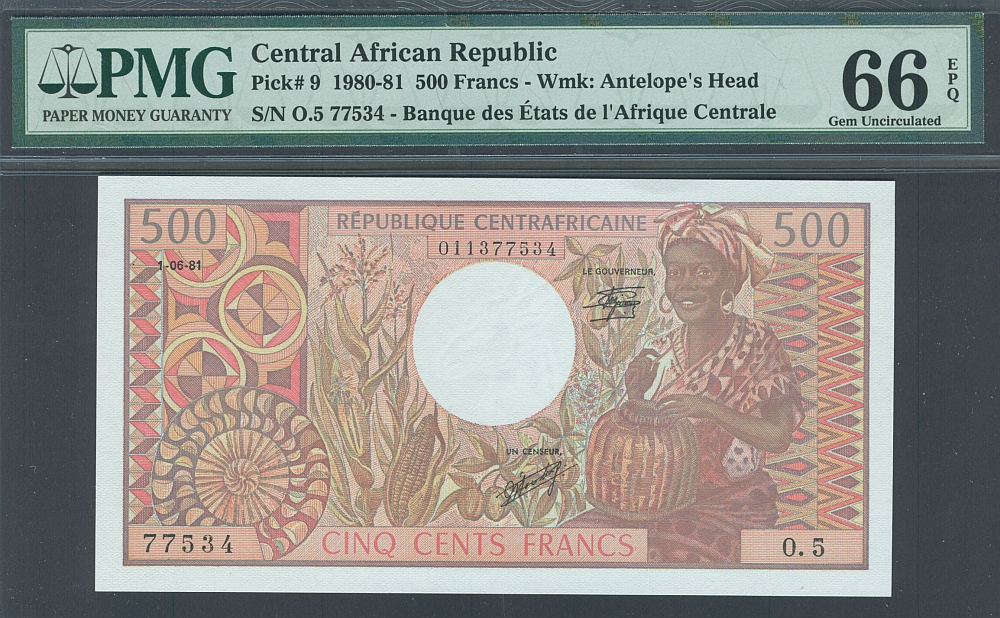 View Other Image
Central African Republic, P-9, 1980-81, 500 Francs, Gem CU, PMG-66 Exceptional Paper Quality. A beautiful example of a note with only two others graded higher by Paper Money Guarantee.
Face Type: Woman weaving basket at right, signature 9.
Back Type: Mask at left, students and chemical testing at center, statue at right.