St. Marys, Ohio, Ch.#4219, 1902DB $5, SERIAL NUMBER ONE
# 4202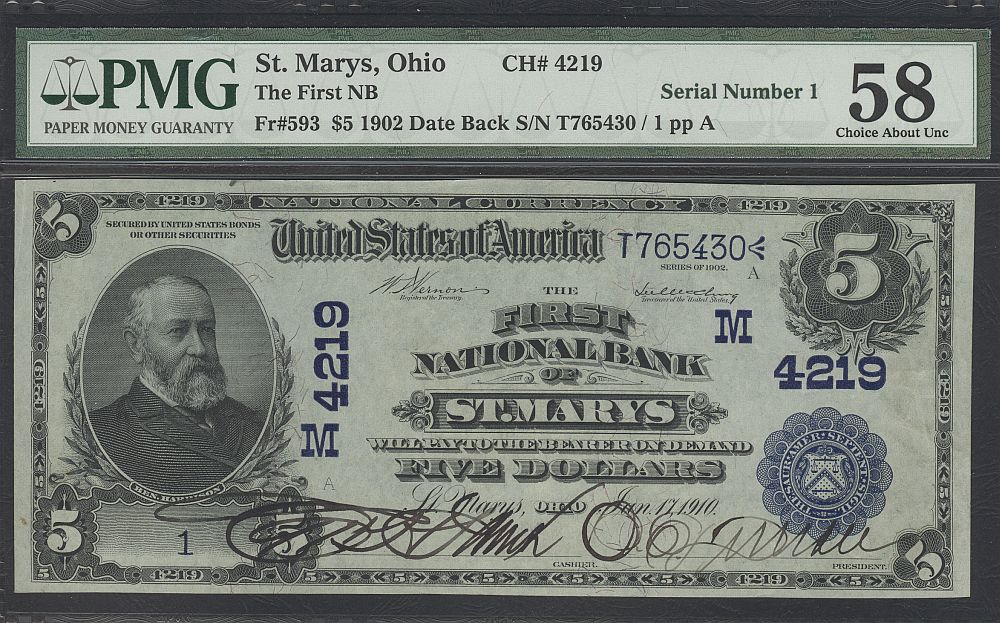 View Other Image
Serial Number One 1902 Date Back $5 on the First National Bank of St. Marys, Ohio.
A truly exceptional note! This note has no folds. Only some minor handling keeps it from Gem condition and results in the Very Choice AU grade, PMG-58. The margins are virtually perfect and the originality and embossing is readily apparent. The hand-signed signatures are bold and as bright as if they were executed today.
As for type, it is important to note that the Census reports this example as one of only four #1 1902 Date Backs for the state of Ohio and one of the finest. It is also the finest known note for the only bank in St. Marys, Ohio.