Pre-Third Printing Fold-Over, End of Roll Cutting Error, 2004 $20 FRN, EE38590677E, GemCU, PCGS65-PPQ
# 3905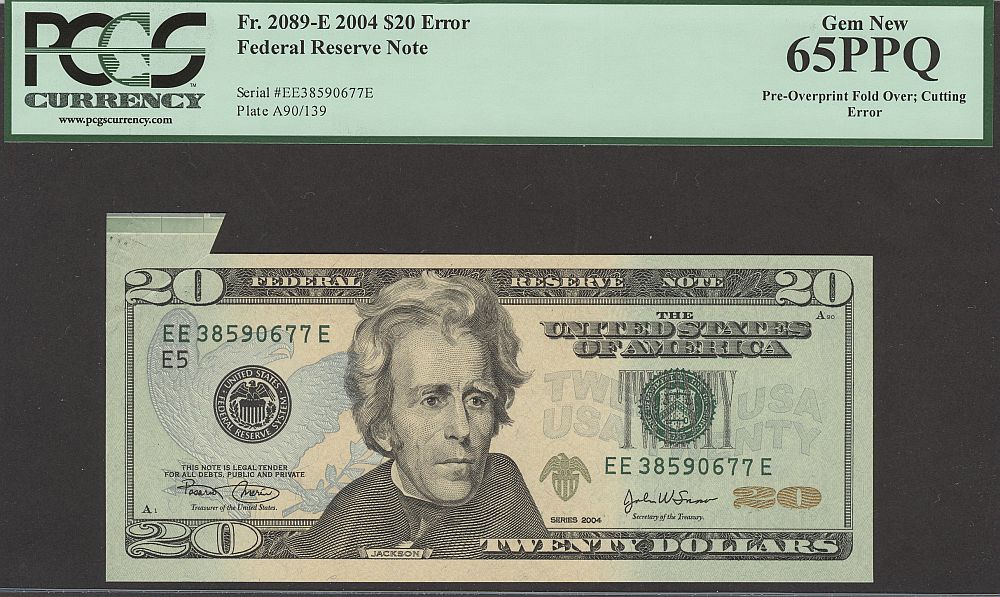 View Other Image
Fr.2089-E, 2004 $20 Federal Reserve Note, Pre-Third Printing Fold-Over Cutting Error, GemCU, PCGS65-PPQ, Exceptionally strong embossing.
A folding/cutting misalignment occuring between the second and third printing resulted in this top-of-the sheet error. Note that the extra selvedge at the top reveals that the sheet was from the end piece of paper stock.

An unusual and highly desirable error on a Richmond Federal Reserve District note printed at the Washington, DC facility.