NJ-175 Colonial, 1 Shilling, March 25, 1776 - John Hart Signature, 72853, pcgs-20a
# 3906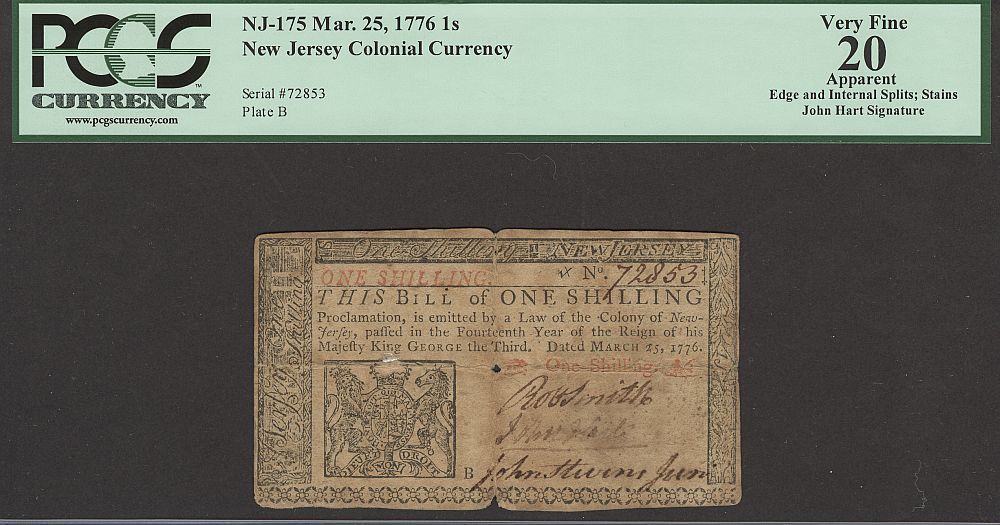 View Other Image
New Jersey Colonial, 1 Shilling, March 25, 1776 - Signed by John Hart, Signer of the Declaration of Independence just little more that three months before the "original" Fourth of July.
This example is in Very Fine condition, but heavy folds have resulted in center margin splits and a small perforation in the center of the note. An affordable opportunity to purchase a genuine autograph of a signer issued on a colonial financial instrument in the year of the birth of the United States.

Certified by PCGS and graded Very Fine 20(a).