North Baltimore, OH, Ch.#4347, Fr.558, 1882DB $50 The First National Bank of No. Baltimore, Serial No. 4, Very Fine
# 2498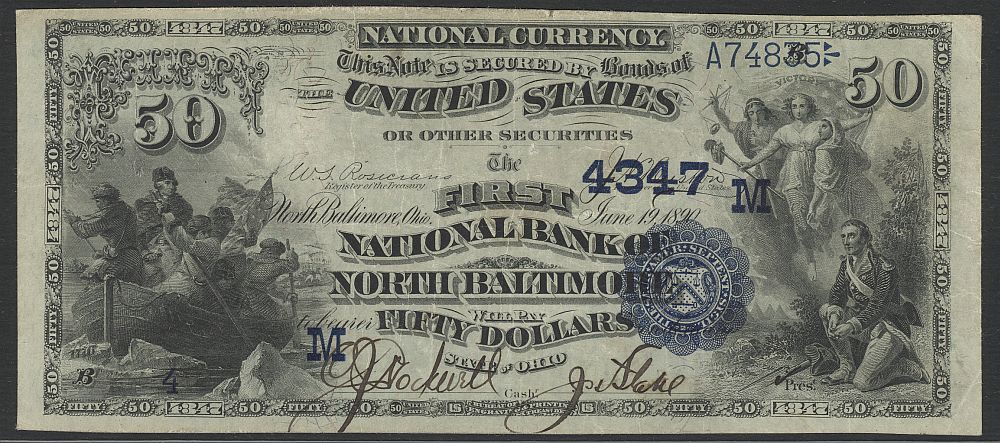 View Other Image
North Baltimore, Ohio, Ch.#4347, Fr.558, 1882 Date Back $50, The First National Bank of North Baltimore, Serial #4, Very Fine.
The census reports only twelve surviving specimens of this type for the entire state of Ohio and little more than 200 in all grades for the entire country. This is a beautiful Very Fine, virtually choice, example from a one-bank town in Wood County. The wonderful vignettes are sharp and the hand-penned signatures are bold and fresh. The margins are good and the note is problem-free, other a very tiny nick in the top margin.
The Serial Number, 4, is the lowest serial number reported of all $50 Date Backs for the entire country except for the lone Number 1 note from Madill, Oklahoma. This desirable note has a pedigree, with a provenance traced to the famous collector Amon Carter.