Banco Espanol De Puerto Rico, 10 Peso 1894 Series D Proof
# 1775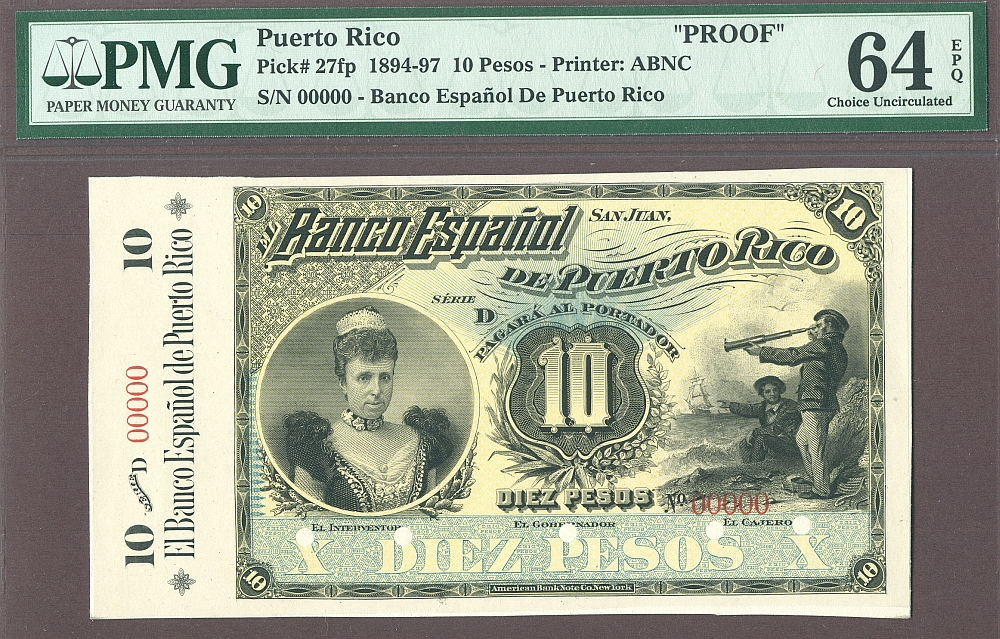 View Other Image
This is a face Proof of the extremely rare and beautiful Series D ten Peso note, printed by the Amerian Bank Note Company and issued under Spanish rule.
The Series D began distribution on December 1, 1894. With this series, the portrait of Maria Christina replaced the lamb of earlier notes. The Series D denominations each had different vignettes. The Diez Pesos bears the highly detailed and attractive "Coast Watchers" at right.
We are very pleased to be able to offer this remarkable and historical note.
>>>SOLD<<<