New Lexington, OH, The Peoples NB, Charter #135961929T1 $10
# 1761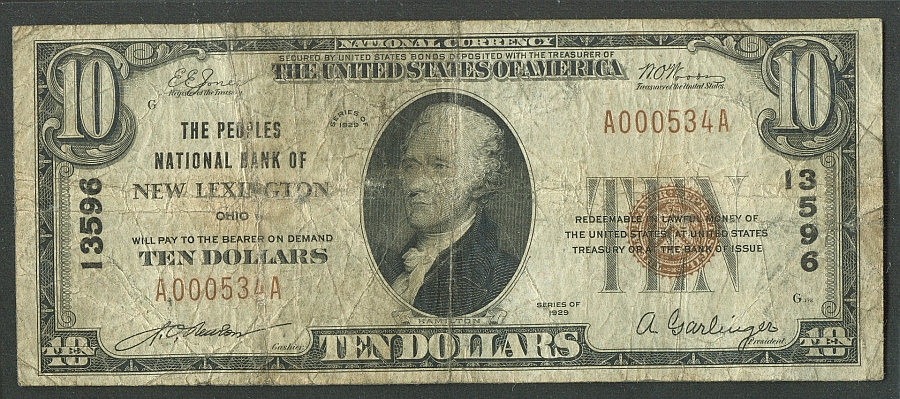 View Other Image
The Peoples National Bank of New Lexington, Ohio, high Charter #13596, 1902PB $20. F-12, somewhat heavy circulation for the grade.
No large-size notes were issued by this bank. This note is included in the census of only 27 notes; it is one of only four type one $10 notes reported. One is a Gem Serial #5 note and the other two are of similar grade as this example. Half of the total known notes are survivors from the first sheets and consequently are high-value pieces.
New Lexington is the seat of Perry County, Ohio.