Philadelphia, PA Manual Labor Banking House, 1836 $10
# 1445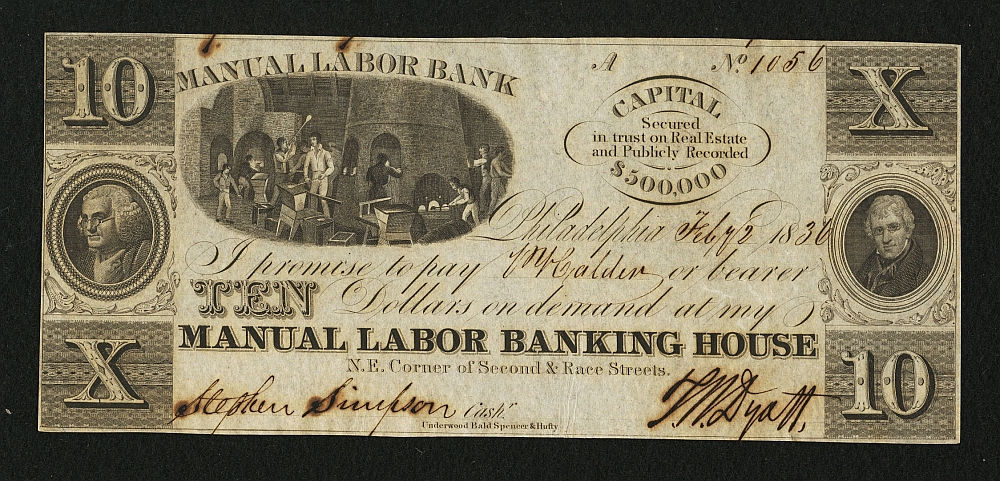 There is facinating history behind the notes issued by the Manual Labor Bank, which was in business for only a few years (it failed in 1839).
Dr. Thomas W. Dyott, originally from England, became a dealer in patent medicines in Philadelphia. His portrait appears in the left design of the $2 note and on the right of the $10 note. He also established a glassware factory, which is represented by the glass-blowing central vignette of the $2 and $10 notes ( the glass worker at the bench is often said to resemble Elvis Presley). He built a company town named Dyottville.
By the time the May 11, 1837 $2 was issued, the pretense of backing for the bank's issuances had devolved such that the notes bore a hand-written notation indicating they were redeemable only "In Philadelphia Bank Notes". In other words, the Manual Labor Bank notes?were only payable in exchange for other?Manual Labor Bank notes!
Dr. Dyott was imprisoned for fraud (although he was later pardoned).