R.S. Battles Banking House, Girard, PA, (Chase National Bank) Canceled Check
# 5182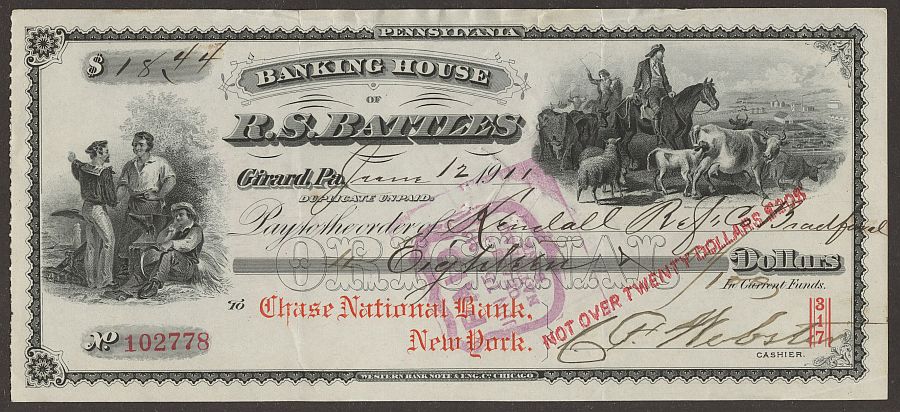 View Other Image
R.S. Battles Banking House, Girard, Pennsylvania (Chase National Bank, New York correspondent) 1911 to 1915 Checks (priced individually).
Two very nice vignettes grace this ornate Erie County check produced by the Western Bank Note & Engraving Company of Chicago. Each check grades XF or AU

The image is representative of the check(s) that you will receive. We have a small group that are essentially identical.